Work Description
The image of a horse – universal, understandable, well known and without a doubt very positive. A horse simbolises honesty, intelligence, friendship and great love for work.
Static soulution of the composition accents animals tranquil and proud state of mind and soul. Dominating vertical rythm of the composition elevates feeling of nobleness. Stylization and generalization of form gives the sculpture it's simbolic character.
The expressive way of modeled texture is softened by polishing off the bronze and giving the surface a finished look. Golden brown patina of the bronze emphasizes gentle vibrations of the texture, like running water's flowing form and shape.
The proposed landscape solution – artificially formed hillock, is not mandatory but is suggested as a possible version of the emplacement. As well as the recommended three meter height of the sculpture is not obligatory but proposed to be of a good scale for people to be able to take photographs with, easily incorporating the whole sculpture into picture frame.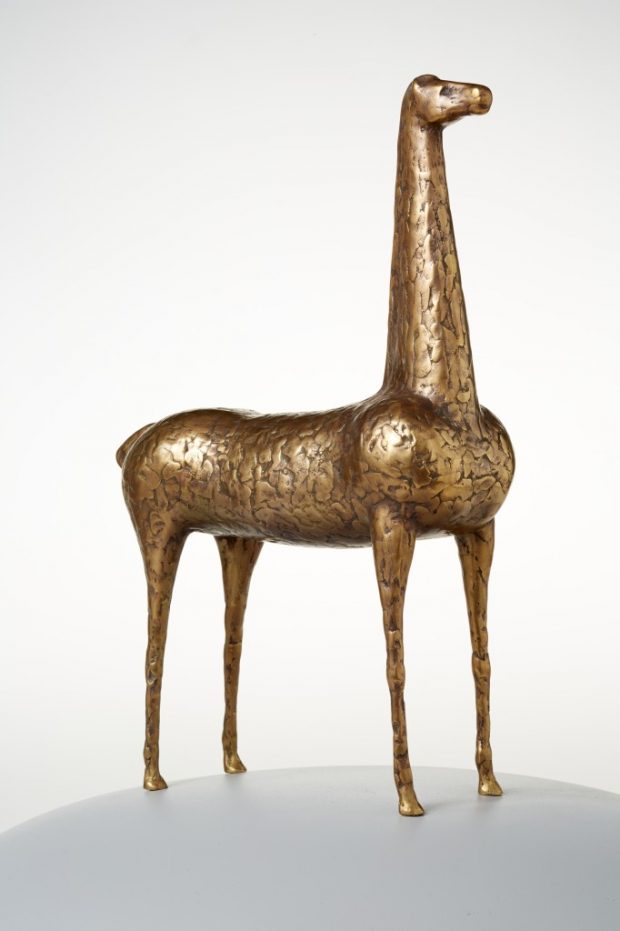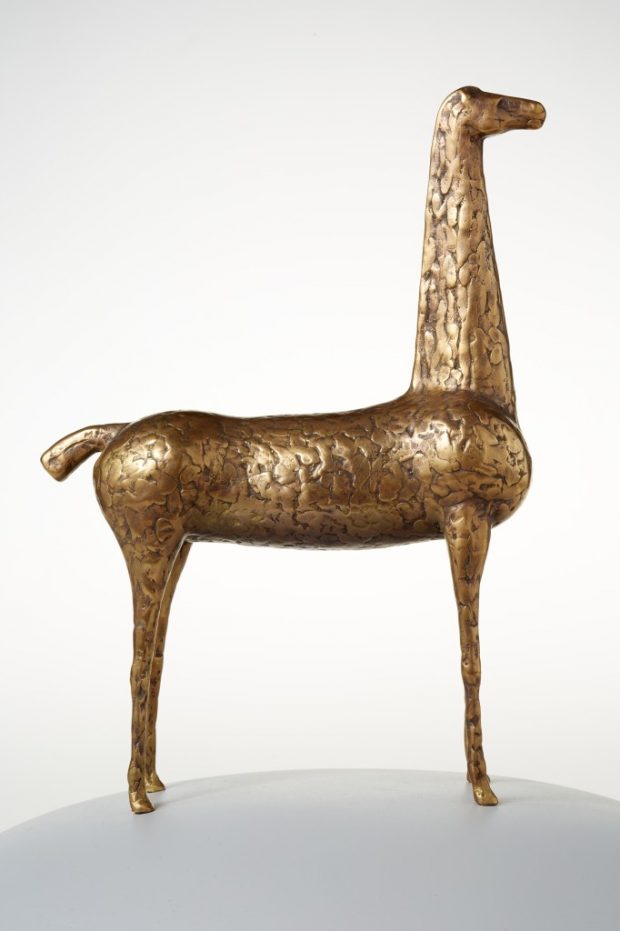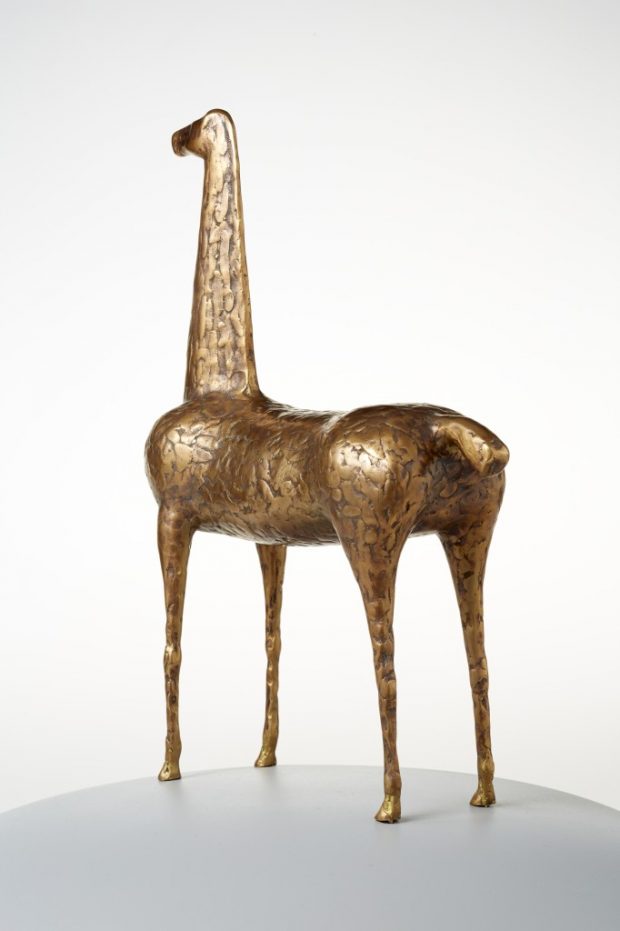 Measurements of the sculpture: 3050 X 220 X 83 cm
Used material : bronze casting